The Board of Directors of the Los Banos Chamber of Commerce are elected, by the members, to three year terms. They have the responsibility of overseeing all of the Chamber functions. The Board employs an Executive Director who is responsible for the day-to-day operation of the Chamber's business office and staff. The Board sets the policies that the President and Executive Director are expected to carry out. The board also authorizes the creation, structure and mission of the committees.
Roy Todd
For the last 4 plus years Roy has served as the Chief Financial Officer for Todd Energy Corporation which is the parent company for the ARCO ampm located in Los Banos, CA on Pacheco Boulevard and Badger Flat Road where he has a dual role as Franchisee.  Roy is the Treasurer for the Rotary Club of Los Banos and is on the Board of Directors for the Los Banos Chamber of Commerce.  Roy is a resident of Los Banos, CA.  Roy has an MBA from California Lutheran University and BSBA from Pepperdine University.  Roy is certified by the Institute for Supply Management as Purchasing Manager.  Roy has held multiple senior leadership roles in a variety industries over a period of 35 years specializing in manufacturing operations and purchasing/planning.  Roy has a Green Belt Certification in Lean Manufacturing.  Roy's passion is implementing cultures of "Continuous Improvement" within all the organizations he belongs.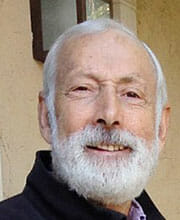 Tom Kaljian
I graduated UC Davis and 1964 with a degree in gricultaural business management. Then went to work in the family Chevrolet Buick dealership and became a partner there. Sold my interest to my partner and became involved in real estate in the 1980s And have been involved in that field ever since ,owning T. Kaljian Real Estate ,Coldwell Banker Kaljian & Associates, Los Banos Property Management Services llc and managing family real estate assets and investments of my own.
I am married to my wife Sue And I share a home between Calistoga and St. Helena in the Napa Valley where she resides most of the time.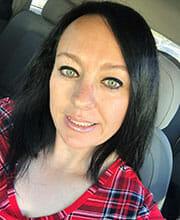 Catrina Johnson
For the last 6 years I have worked with Ingomar Packing Company, located in Los Banos, as their Director of Warehouse Operations and Customer Service. I relocated from Washington state to California six years ago and have been a resident in Los Banos for the past three years. My career of 20+ years has always been in Food Distribution and Processing where I have held various roles in Supply Chain Management.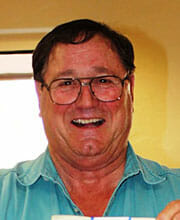 Robert "Corky" Sherwood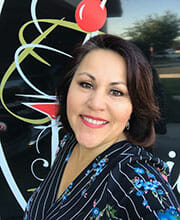 Bernie Pimentel
Bernadette Pimentel grew up in San Jose, Ca. I became a resident of Los Banos, Ca. in 1996. Becoming a Resident of Los Banos, I worked several Assistant Manager Positions in the retail industry. I believe my destiny is to help others in need. I received my Certified Nursing Assistant Certificate in
2004. I worked as an CNA for New Bethany Residential Care & Skilled Nursing Facility and Resigned in 2012. I remained an Independent Home Caregiver in Los Banos and surrounding areas.
In 2017 I opened Bernie's Mixology Mobile Bartender service based in Los Banos, Ca. Were creative and customized service with necessary tools and ingredients to produce unique cocktails. Knowledgeable and friendly
bartending since 2008. We will mix handcrafted cocktails and lavish libations for a memorable celebration. Additionally, a' la carte options are available for a customize beverage package. My company can provide all the bar essentials and more, helping to create the celebratory atmosphere you
have always dreamt of.
I became a Los Banos Chamber Member in 2017 and joined the Los Banos
Chamber Director role in 2019. The Chamber specializes in helping small businesses grow in their business on the web while facilitating the connectivity between local businesses and more.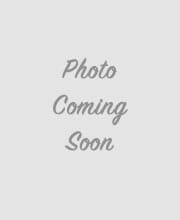 Jack Herron
My family and I relocated to Los Banos in 2019 after spending our entire lives in the Pacific Northwest.  My wife Laura and I have two girls, Harper and Hazel.  I have been employed with Les Schwab since 2011 and recently became manager of the store here in Los Banos.  Before Les Schwab, I was a farm manager in rural Central Washington state. I grew up in the country, participated in FFA, and attended college as a track athlete. My wife and I purchased a home here and love living in our tight knit neighborhood on the south side of town. I'm excited to meet more of the folks here in Los Banos and continue to establish connections in the community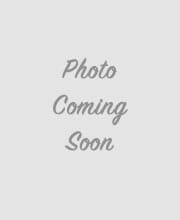 Richard Martorello
Richard Martorello grew up in San Jose, California and moved to Los Banos in December 1992.
His experience covers more than thirty years in the field of Accounting with non-profit organizations, municipal joint power agencies and private enterprises including more than ten years with a billion dollar semiconductor company.
He is the founder of Richard Martorello Bookkeeping (since 2005), a full-charge bookkeeping organization with experience in private, municipal, and non-profit organization record keeping.  He also offers services to support startup, small business and rental property entities.
Mr. Martorello has been nominated, elected and held the positions of President (2003-2007), Treasurer (2008-2010) and Recording Secretary (2006) for Habitat for Humanity, Westside Merced County, a Los Banos, California based affiliate of Habitat for Humanity International.  He helped guide the organization through its 10-home Neighborhood Stabilization Program construction (federal funds of $1 Million administered by the state through the county/redevelopment agency).
Mr. Martorello is the current owner and operator of the Liberty Tax Service franchise in Los Banos since the 2016 tax season.  He has been a tax professional with Liberty Tax since the 2012 tax season and is licensed with the California Tax Education Council (CTEC) and the Internal Revenue Service.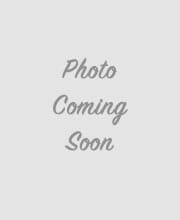 Stacy Souza-Elms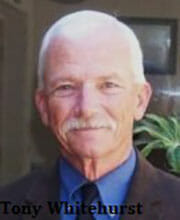 Tony Whitehurst
Tony has been with the Chamber for quite some time now, he has Chaired many events such as the May Day Beer Booth and the Fireworks booth. Tony has two Chamber Business Membership with the Los Banos Chamber. He works with the Whitehurst Funeral Chapel here in Los Banos CA and Anthony R. Whitehurst Consulting services.